If you'll be using multiple year versions of QuickBooks Desktop, you need to perform the following for each year version.
From Windows search bar, open

Windows Firewall

.
Select

Advanced Settings

.
Right-click

Inbound Rules

. Then select

New Rule

.
Select

Port

and then select

Next

.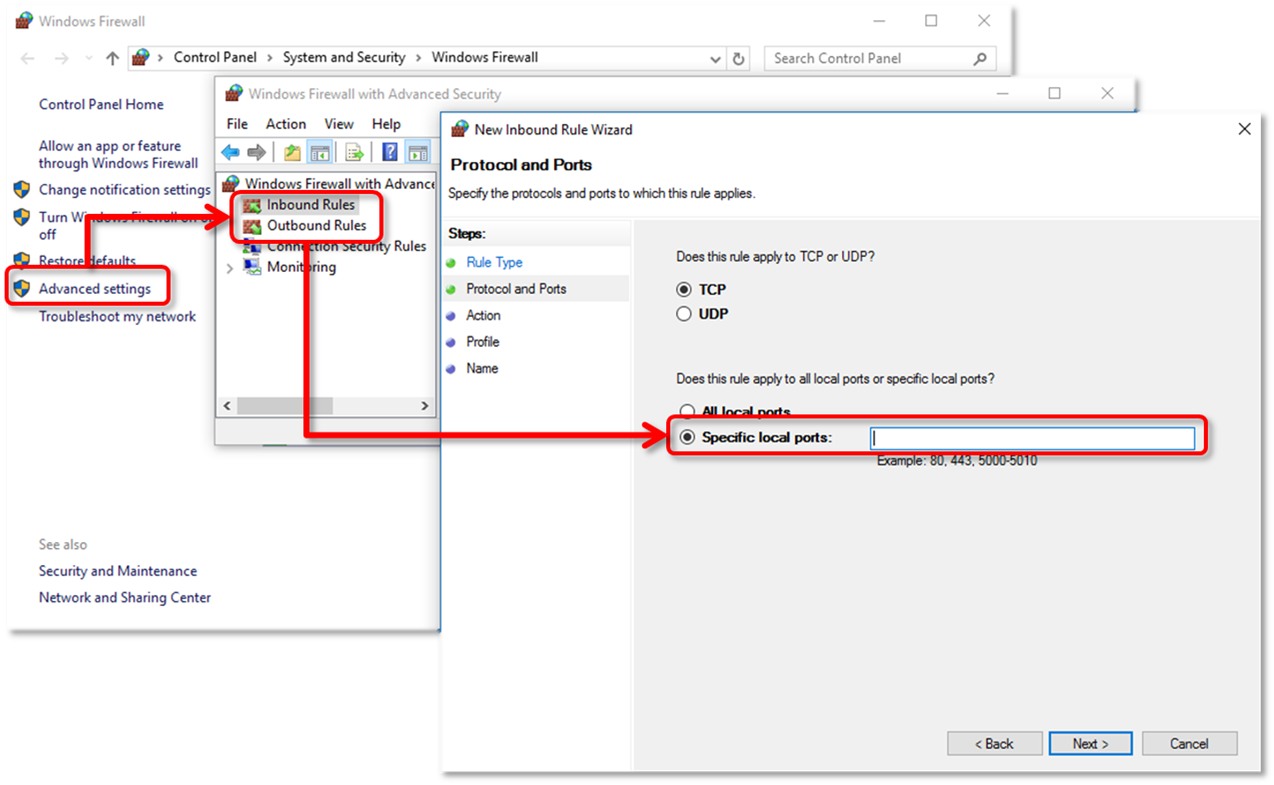 5. Make sure TCP is selected. Enter the specific ports needed for your QuickBooks year version. Then select Next.
QuickBooks Desktop 2019: 8019, XXXXX. (XXXXX is the assigned port number found in QuickBooks Database Server Manager)QuickBooks Desktop 2018: 8019, 56728, 55378-55382QuickBooks Desktop 2017: 8019, 56727, 55373-55377QuickBooks Desktop 2016:8019, 56726, 55368-55372
6. Select Allow the Connection, and select Next.
7. If prompted, make sure all profiles are marked. Select Next.
8. Give the rule a name, such as QBPorts(year). Select Finish.
9. Repeat the steps above for the Outbound Rules (for step 3, choose Outbound Rules instead of Inbound). Try opening QuickBooks Desktop again in multi-user mode. Or over your network to see if the issue has been resolved.
If you're experiencing errors or problems with connectivity, make exceptions to programs QuickBooks uses in Windows Firewall.